2018 version - Complete joke, yet again.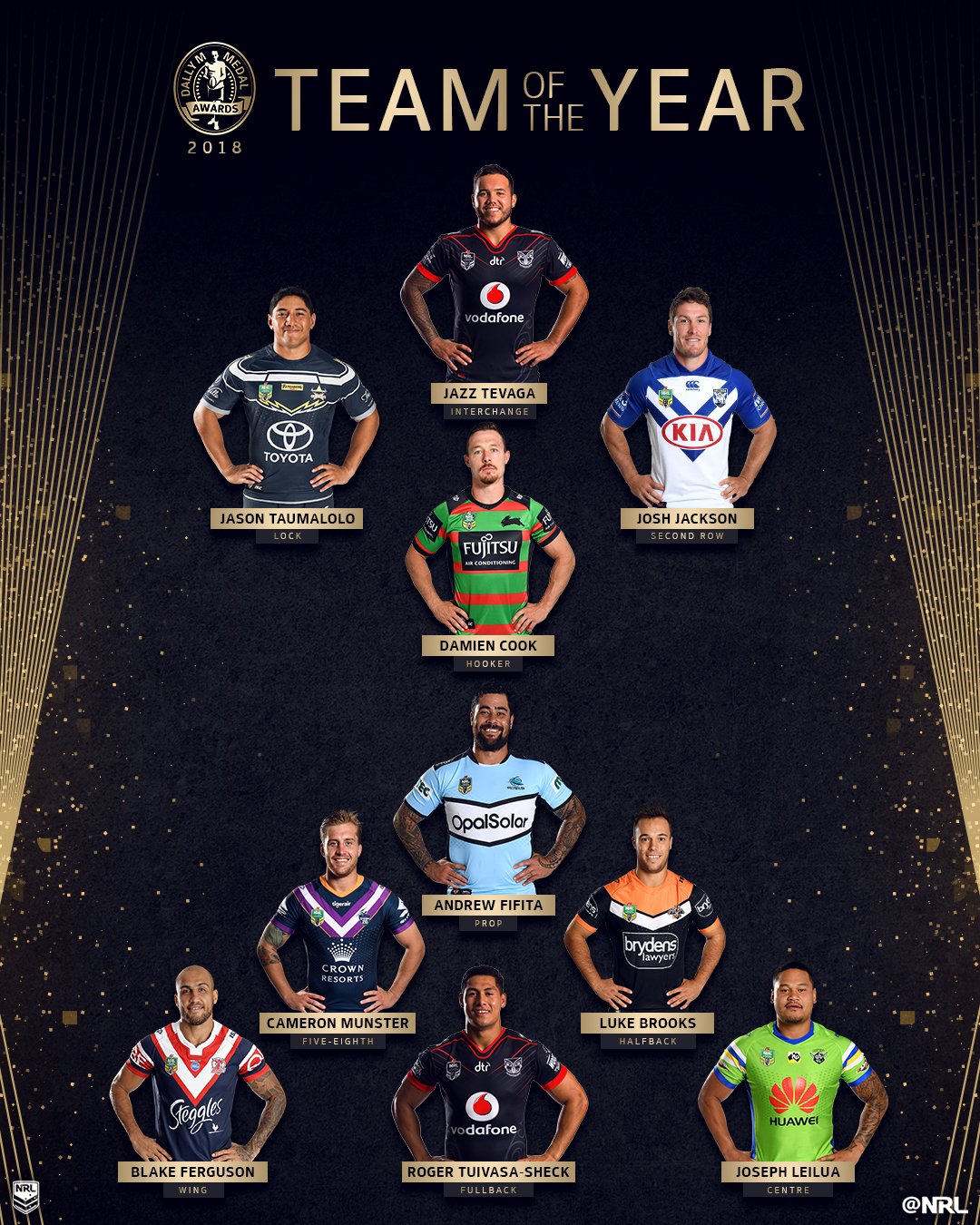 Jazz Tevega's mum wouldn't have even voted for him. And she named him "Jazz" FFS, so we know her judgement is spot on.
Josh Jackson is vanilla icecream in the most disappointing team of 2018. Ordinary personified.
Fergo? Cunts a sex offender. Stop celebrating him. Didn't deserve the award anyway.
BJ and Brooks getting anywhere near an award is a deadset gee up.
And RTS? Fullback and the Dally M? What? He scored 12 points all year and averaged 1 assist every 3 games. And that's the Dally M winner? Voting system clearly needs an overhaul