NRL Fantasy Fanatic - New Fantasy Video every Wednesday with Analytical Breakdown!
REVERSED CLEARY TRADE FOR DYLAN EDWARDS. BIG PLAYS!
Recent video was more or less the NRL Fantasy Drama in the community at the moment!



Pain




Posts

: 2602


Reputation

: 676


Join date

: 2015-07-30

Great job on the video mate. Fucking funny shit with the facebooks fights and stuff.
NRL Fantasy Fanatic will be live at 7:30PM Tonight (20 minutes)!! Interactive chat with you guys for our Round 19 Analysis!!
Last edited by SpotTheOzzie on Wed Jul 12, 2017 6:34 pm; edited 1 time in total

Simon Templar




Posts

: 1010


Reputation

: 377


Join date

: 2016-02-05

Hey STO.

The link you posted won't play for me. Haven't had a problem with any of your previous posted links. Could it be some hiccup associated with it being uploaded as a live stream? :-S
.
Live Stream video now working! Video below..comments were hilarious!





Simon Templar




Posts

: 1010


Reputation

: 377


Join date

: 2016-02-05

Thanks STO. That did the trick.
.
Going live in 5 minutes for this week's video with interactive chat so get amongst!!!!



Moose




Posts

: 2205


Reputation

: 1274


Join date

: 2017-05-19

Dane Gagai. POD in the tricky center position. Do you think he is a worthwhile trade in for those of us who are short on funds/trades?
Really enjoy the live stream mate, fantastic work.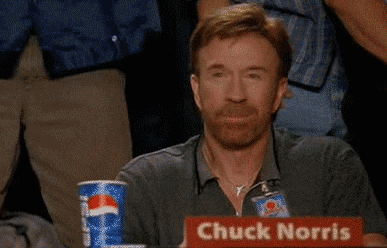 Mearcats




Posts

: 2495


Reputation

: 617


Join date

: 2016-02-02


Age

: 34


Location

: Mt Mee, Queensland

Still plenty of material that you can cover too
@SpotTheOzzie
. Explain the advantages of POD's in the run home for those out there who don't quite get that and are just running with the crowd (i.e. the advantages of running with Gagai as
@Moose
has said or Roberts over someone like TTurbo) and you can take the question from last week regarding extra trades for the finals further by delving into the game day finals system that NRLF runs each year as well.
A lot of guys will be starting to look forward to next year now (those of us who haven't had a great year while playing overall instead of H2H) so you could talk about potential targets for next year. Could also talk about draft fantasy as another alternative this week when you are talking about the differences between NRLF and Supercoach. 
Don't feel as though you are limited to just talking about your trades and team analysis each week (although keep doing this for sure cos people love that sort of stuff) but you also seem like an intelligent fella and can delve a bit further into fantasy itself (scoring changes people might like to see etc) as well, always good to create discussion.
Long and short, been great to have you around the forum and contributing and always enjoy following what you're doing. Keep up the good work bloke.
Wow thanks for the awesome feedback Mearcats! I'll take that advice on for next weeks video

I totally agree I shouldn't limit it to trades and team analysis and I'll start breaking into other areas

moreso
Last night I did a live video on Supercoach vs Fantasy :O
7:15 PM TONIGHT LIVE STREAM - NRL MEMES VS RUGBY LEAGUE LIVE 4 | Round 22 Analysis with the Fantasy Fanatic

#NRLFantasy #RRL4 #TruBlue #RLL4

SI

Moderator




Posts

: 12630


Reputation

: 2959


Join date

: 2015-08-03

Do you promise to have pants on?