Hi Team
Welcome to the 2023 Autofill League!
League Code is RXMMPYV5
For those who have not played before, we all start with the same squad at the beginning of the season, no R1 trades, after that its all on. You can swap players in positions but you must start with the 21 players below.
Your name could be in the illustrious company of the previous champions below.
2017 Cantbeatwinners
2018 Boozecluez
2019 Rabbit
2020 Russ
2021 Russ
2022 Teeth Eater
2023 You!
Can
@Teeth Eater
defend their title? Will
@Russ
claim a third title? Or will it be you?
Your starting team for R1 is......
BSmith
Arrow Carrigan NButcher
EKatoa Tuilagi
Hastings Cleary
Talau Alamoti
TTrbojevic Nikoll-Klokstad Miller
Sutton Boyd Hopgood Tabuai-Fidow
TMartin SLuke Warbrick Stone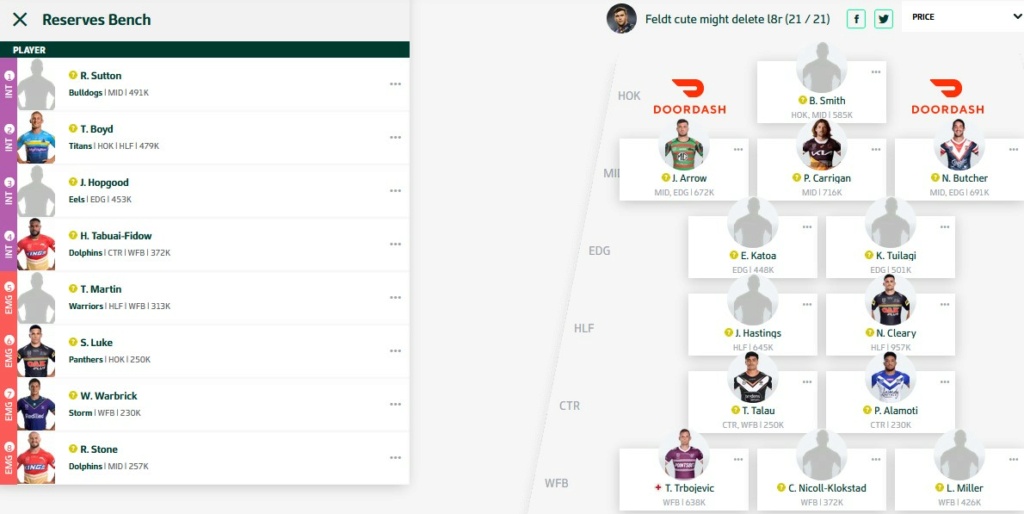 Good luck everyone, someone named Mark is bound to win!
Last edited by Moanaman on Sun Feb 26, 2023 7:26 pm; edited 3 times in total