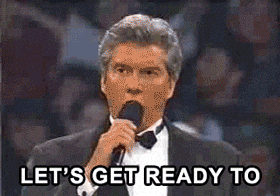 So you have played with the minnows, got beat by a team called "Cats are Us" who captained Hayne. Now it's time for the big boys to come out and play.
Round 19  our annual Eliminator will kick off. But like all historical prestigious tournaments there are seedings and wild cards. The Top 112 NRL FF league ranked players at the end of Round 17 will be seeded. The remaining will be required to compete in a winner takes all 1 off qualifying round in Round 18  to make the final cut of 128.
As with all NRL FF tournaments the prizes are something money can't but. Bragging rights !!! (If only someone would sponsor us so we could offer more)
So what do you have to do ???
NOTHING
Just visit this thread, find out who your match up is, sledge and bants before the round kicks off, then eat humble pie or stick in to them till the next round is posted.
Remember the winner gets the glory of 12 months of being identified as the NRL FF Eliminator champion.
Each week we will post the upcoming match ups and at the conclusion of the round the winners.
So to kick off qualifying, here are the members fighting for a spot in the final competition next week.