JACOB HOST CONFERENCE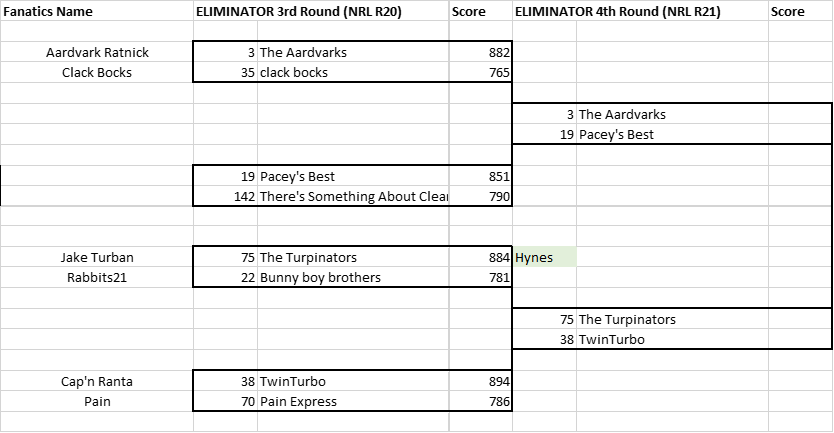 The Turpinators vanquished opponent would've been STANDING AND APPLAUDING the bold choice to captain Hynes. Although next opponent Twin Turbo scored more even with captaining the Chin, so watch out.
The Aardvarks continues to score strongly and faces fellow Souths supporter Pacey's Best next, after he finally ended Flithridden's improbable run through the eliminator.