Round 12 Write Up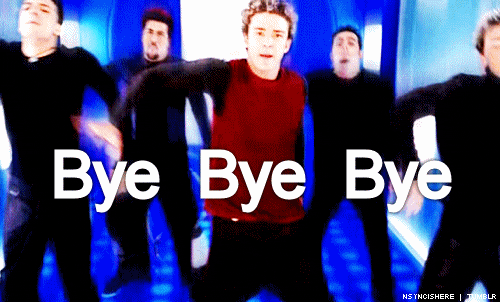 I hate these rounds. The stars are away and there's only 4 games, makes the weekend drag so much.
I'm sure the Tigers fans have never forgotten the Baby Broncos victory all those years ago, mainly because the Broncos won't let them forget. If you were comparing salary caps in this game the Broncos would still have more money on the field than the Tiges, such is the nature of the salary cap at the moment. About as even as Brock Lesnar fighting a paraplegic this will be over quickly, pretty funny to watch as well. I'd giggle at least. The Tigers will lose this game and go into meltdown, kinda like a hairy c cup bitch that throws shade at people over the internet and sweats while he breathes, then shits himself because he gets exposed. That will be the Tigers, shitting themselves all over the place like a dog. Boyd, McGuire, Pieday, Oates, Gillett and Parker. Six QLD Origin reps playing this Wednesday night. Other clubs would love to have that kind of rep quality in their side. Tigers will need a miracle to overcome Milf Hunter.
FTS Milf. Milf. Milf.
Broncos by 14.
If the Dragons cannot beat the Cowboys without their halves they may as well pack it in, the Cowboys without JT is like pizza without cheese. Breakfast without bacon. Sex without finishing. They're still going to be too strong for the Dragons who have as many points as a circle. Does Benji even play anymore? Is he a thing still? If he is he's done dick all this year. I try to watch the Dragons play but fuck they put me to sleep, insomnia would be cured if you had to watch the Red V run around and pretend to be footballers. Euan Aitken looks like like the fat kid from Bad Santa grew up. Kid looks like the by product of several years of inbreeding, bum fuck ugly. Save yourself the trouble in watching this one, more star power on Celebrity Big Brother. Sorry Dragons fans, wish with one hand and shit with the other and see what one fills up first.
FTS Linnett
Cowboys by 8
Both teams had really solid wins last time out, the Dogs looked a lot more like the team like Des is known for and Josh Reynolds scored one of the solo tries of the season. Grub is one of those guys that unless he's on a team you support you'd want to see him getting kicked in the dick. I like him. He's got passion for the game and I would much rather him be in the NSW team than Walker Texas Ranger. Although he is about due for a brain fade so don't be surprised if he shanks someone on the field, reminds me of T Bag from Prison Break. Dodgy motherfucker. Raiders are a team that can turn it on at the drop of a hat, they're also a team that can be hatless.. repeat hatless. This will be the game of the round which doesn't say much when there's fuck all else on. Ugh, I'm going to have to watch the AFL this weekend. (Go you Swannies!) This should have a fuck load of points in it. I reckon Raiders will take the two points and push for a top 4 spot, they won't get there but they can give it the ole college try.
FTS Rapana
Raiders by 4.
The Knights will to fight in games has as much legs as Oscar Pistorius. Funny drinking game that, the Oscar Pistorius drinking game. Basically you just drink normally but if you go to the bathroom you get four shots. The Knights will not win another game this year. Bank on it. They're fucking horrible, the fact that they just give up in games is so disappointing, as a fan it's like getting kicked in the nuts over and over.. by stilettos.. wore by Cris Cyborg. It's like getting beat up by a dickless man. It's easier to convince a one night stand that you can put it in her ass and spit will be enough lube. Beating Mike Tyson in Mike Tysons punch out was easier than being a Knights fan at the moment. If the Knights were a horse you would take them out behind the woodshed and put them down, seriously it's so fucking painful. First you have to give up, first you have to *know*... not fear... *know*... that every game you're gonna lose. Good to see that Corey Norman is on the MDMA, my kinda guy. Who would have thought a former Bronco could be done for drugs, just defies logic that this could happen. Just a quick heads up to Norman.. you stupid motherfucker.. you have guys that will hang around you and take handouts all day long, the price they pay? They take the fall. Fucking dumb. Anyway, this will be a fucking shit storm. The Eels will ruin us. Semi will score 4.
FTS: Semi
Eels by 30